LONDON Gas Lamp Patio Heater
£299.99 inc. VAT
£249.99

+ VAT
£299.99 inc. VAT
£249.99

+ VAT
Add accessories
Accessories
LONDON Gas Lamp 15kW Flame Patio Heater - Bronze
Code: 901315BR
More info
x
LONDON Gas Lamp 15kW Flame Patio Heater - Bronze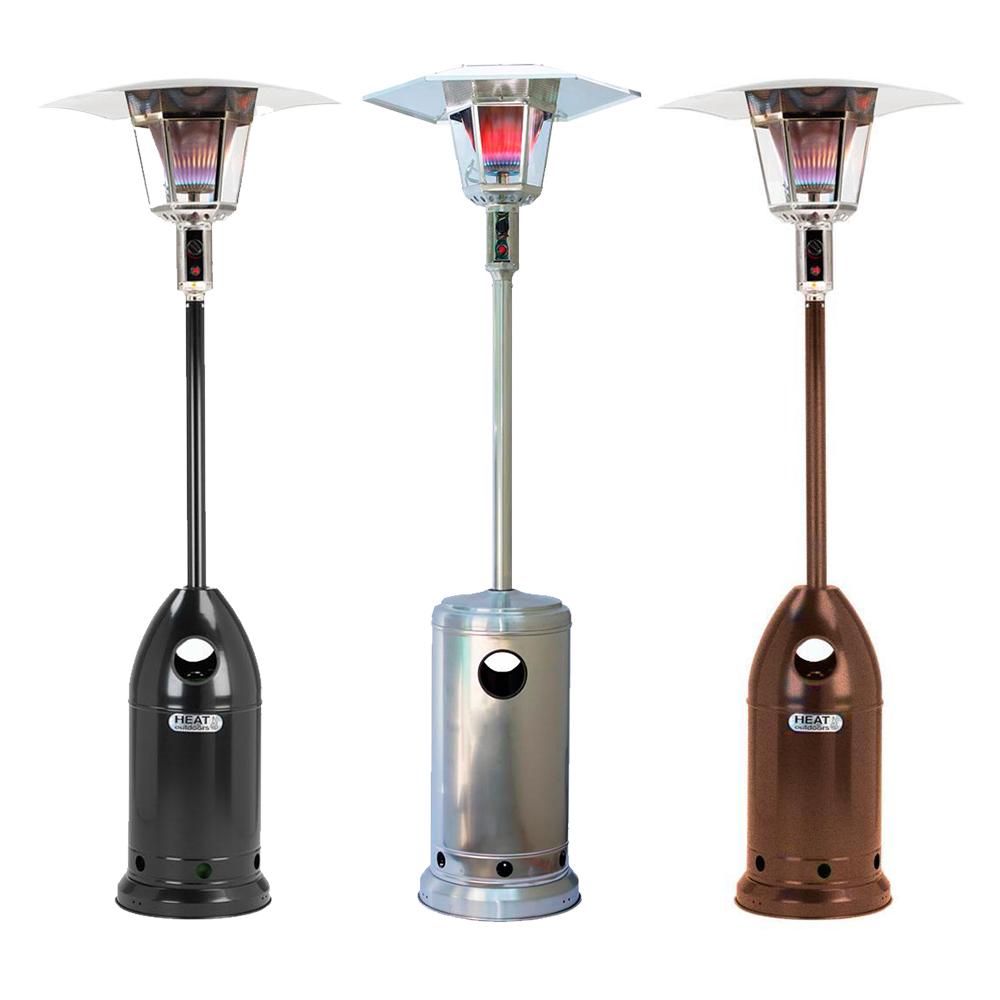 Code: 901315BR
Add to basket
Full Details
NEW 5 Star Customer Review
Read now
Amazing service
I bought the 15kw LONDON Patio heater which is a very good product from Heat Outdoors. A year or so on I had a problem with the heater due to damage when it blew over due to high winds. I contacted Rachel @ Heat Outdoors. Within the hour I had photoed the problem, Rachel contacted me back and the part will be here tomorrow! Now that's service, when it was my fault it blew over. I would definitely recommend them in the future. 10/10. Rob Russell.
The 15kW LONDON Gas Lamp Patio Heater is a brand new Commercial Level heater available for next day delivery
The LONDON Gas Lamp Patio Heater is a refreshingly advanced and powerful heater, however, designed to look and feel like living modern work of art. Standing tall and brilliant, this designer heater not only provides an outstanding 15kW of heat (12kW is standard), but also through innovative engineering, saves up to 30% of gas usage by utilising Italian borosilicate glass to protect the burners. It looks superb and is capable of warming a substantial outdoor area. Enchanting and mesmerizing - the real flames give a feeling of well being and classic elegance.
Standing almost 2.2m tall on its Stainless Steel base, the LONDON Gas Lamp Patio Heater manages to impress in every aspect. Started with the built in igniter, the heaters output can be adjusted as required - and will automatically shut off if tipped over as part of its inbuilt safety mechanism.
The LONDON Gas Lamp Patio Heater
Dimensions: Height: 2.14m
Hood Width : 85cm Dia
Max Heat Output: 15kW (51,000 BTU)
Weight: 19.2Kg
Fuel: Propane LPG Gas
Including wheels for easy movement
13kg patio gas
Winter cover available separately from Heat Outdoors
Tech Spec:
Dimensions (cm)
Box Height: 90cm
Box Width: 46cm
Box Depth: 46cm
Box Height (cm)
45.5/ 41cm
London Gas & Sherpa Patio Heater Cover
Code: 901372
More info
x
London Gas & Sherpa Patio Heater Cover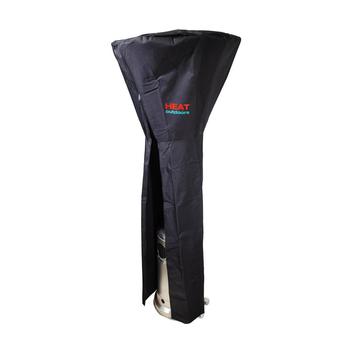 Code: 901372
Add to basket
Full Details
How to build the LONDON Gas Lamp 15kW Flame Patio Heater
Delivery:
£30.00 inc. VAT
£25.00

+ VAT
We use the London and Sherpa gas patio heaters at Ministry of Sound. They are a great addition to our courtyard, they look great and more importantly keep our customers warm.
Andy Ashe MBIFM, Facilities Manager
Ministry of Sound Group Ltd

Product Info
Tech Spec
Downloads
Additional Videos
Dimensions (cm)

Box Height: 90cm
Box Width: 46cm
Box Depth: 46cm

Box Height (cm)

45.5/ 41cm
Our Happy Customers

BAFTAS

Westfield London

Coca Cola

Cafe Nero

EDF Energy London Eye

Costa Coffee

Eurostar

Ministry of Sound

Environmental Agency

BBC CMYRU

Royal Air Force

Metropolitan Police

Atomic London

Goodwood

UNICEF

University of Oxford

Virgin

Harvey Nichols

Restaurant Gordon Ramsay

RNLI Lifeboats

Wembley Stadium

House of Commons

Starbucks

Hilton Hotels & Resorts

The O2

London Paladium

Masterchef

Heaven Nightclub

Capital Radio

Williams F1

Chelsea Football Club

The Belfry

Lucknam Park Hotel

Sainsbury's