Pyramid Patio Heater
Tall, handsome and highly sought-after – a pyramid patio heater is a beautiful addition to any tasteful outdoor setting and the Athena Plus+ is the original pyramid patio heater redesigned to increase efficiency and durability.
It's difficult to imagine a more dramatic outdoor feature than a pyramid flame patio heater – their futuristic shape and tall, flickering flame gives them an almost mesmeric quality.
Should you need more reasons to fall for these burning beauties, read on to find out more about some of the major benefits they contribute to your outdoor space.
What are the benefits of the Athena Plus+ pyramid patio heater?
Superbly stylish
Pyramid gas heaters are no ordinary model of gas heater. With their streamlined aesthetic and tall, powerful flame, they really stand out.
Our Athena Plus+ pyramid patio heater is made from commercial grade 304 stainless steel with enhanced powder coated grills which makes it highly resistant to corrosion, sturdy and durable when moved from setting to setting in your garden, patio or outdoor area. Time after time, it will remain in splendid condition.
Safe and secure
Standing on four sturdy supporting legs which extend to form the base to the very top, a pyramid garden heater is one of the most stable types of gas patio heaters you can buy.
Its streamlined shape makes it less susceptible to blowing over in windy confitions, and the sturdy footprint can provide a more secure footing on your patio than cylinder-based models.
In the unlikely event that it did fall over, our Athena Plus+ pyramid heater features an anti-tilt safety cut-off that reduces the likelihood of accidents.
Light through the night
With the Athena Plus+ stainless steel patio heater it's possible to light up and heat your outdoor area for a full 16 hours using a single 13kg canister of gas and its class leading burner design.
Unlike more fuel-hungry models or imitations, you will be able to enjoy the Athena Plus+ more often from the very start to the very end of your party or function without the need to rush around replacing canisters.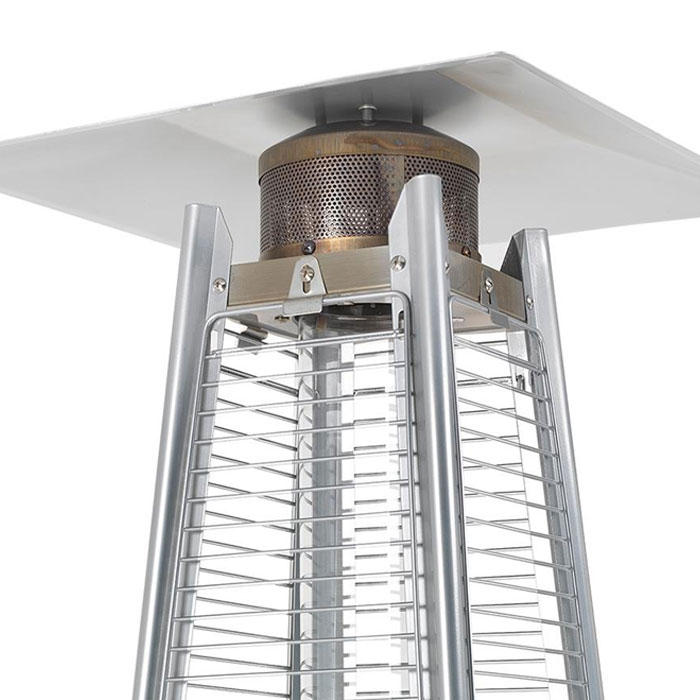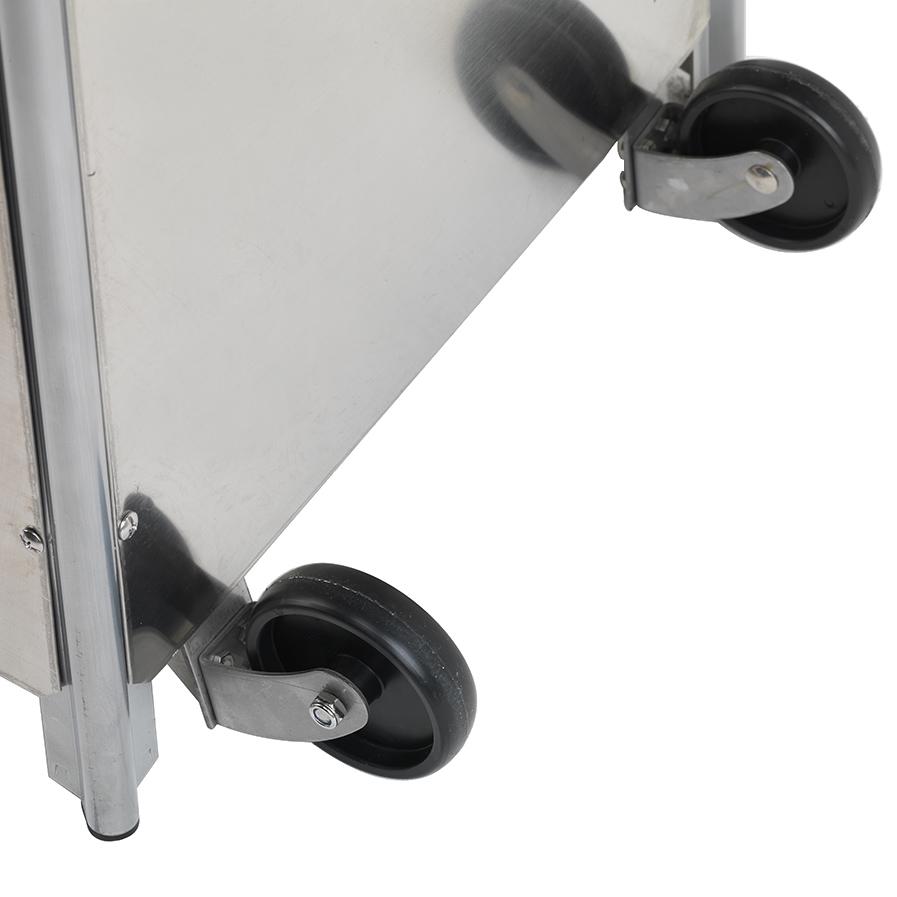 The pyramid gas patio heater that gives more - Athena Plus+
Ultra-economical to run and exuding elegance, the Athena Plus+ stands at an eye-catching 2.28m tall and generates 50% more heat than the previous Athena model.
This extra flame-power makes it an ideal choice for larger outdoor spaces, where a more generous heat output ensures greater comfort.
The Athena Plus+ is capable of running on either propane or any LPG gas, we will always recommend Propane which gives the best operating and storage temperature range in all seasons and is generally regarded as the most versatile gas for patio and outdoor gas heaters.


Video of a Athena Gas Flame Patio Heater.
Frequently asked customer questions on Pyramid Patio Heater