Changing a lamp no longer takes 20 minutes and a degree... 3 minutes and an Allen key is all you need.
It's so easy, anyone can do it, thanks to Shadows revolutionary new easy fit replacment infrared lamp system.
With advancing technology in the infrared heating marketplace has come an unwanted side effect. Heat lamps are so well integrated into the heaters, that have become impossible for the untrained to even attempt changing. Many well known brands can take up to 20 minutes for an expert to swap over.
Shadow Heaters full range of electric patio heaters are now exclusively fitted with the worlds most advanced lamp connection system; EasyFit™. This new connection is completely waterproof/weatherproof (IP65) meaning that the safety and durability of the unit has not been compromised by this new connection.
This new EasyFit™ connection has been made possible by using the latest state of the art heat resistant materials and matching them up with the Shadow Heaters team of knowledgeable experts. For more information on all of the Shadow Heater range please click here. We have also made a range of helpful videos showing you how to change the lamps of various heaters which can be found here.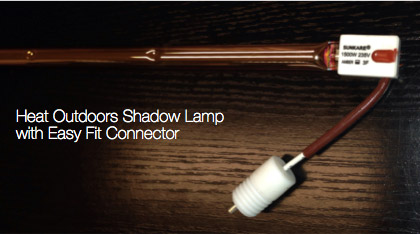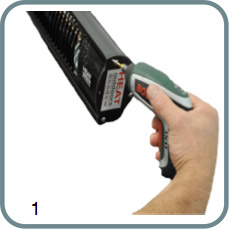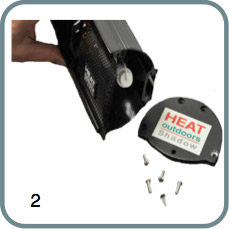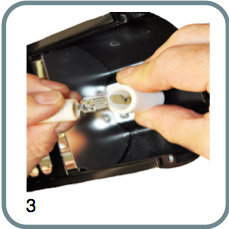 Shadow II Heaters are fitted with - Ultra Low Glare plus (ULG+) lamps . The latest development in lamp technology from Heat Outdoors. Heavily reducing the glare your patio heater emits, allowing you to subly place it in any setting.