Gordon's Wine Bar
Gordon's wine bar is the oldest bar in London, established in 1890, and is a very popular venue for young and old wine lovers alike. We are based in an ideal position off Villiers Street just between Embankment tube station and Charing Cross station with Waterloo a short walk across the bridge.
We have the advantage of a fantastic outside terrace area with seating for 80 people. Until this year we had small tables and umbrellas but we have now imported French "butterfly" awnings which cover 3 tables each and keep our customers dry in almost all weathers. However, we wanted to provide warmth for the winter months as many of our customers like to sit outside more than they do inside (smokers and non smokers alike!).
Having looked at the market we chose the 2kW Burda Term 2000 heaters from Heat Outdoors and have put two heaters on each awning discretely hidden and producing low light because we wanted to retain the candle lit atmosphere. Each awning has a discrete button which turns the heaters on for 40 minutes to keep energy use to a minimum.
We are very environmentally conscious and it is good to know that these are extremely efficient and obviously in a different league to the gas heaters, they provide instant heat and the heat stops immediately they are turned off.
Because of their efficiency the cost of running the heaters is minimal and they work very well indeed. Our customers are happy with them and it means that our takings in the winter months or on a cold evening will stay at a high level rather than dropping off dramatically - these sums are significant.
The service from Heat-Outdoors before and after sale has been excellent and I would be happy to recommend them and of course anyone is welcome to come along and try them out if they buy a glass of wine!
Yours
Simon Gordon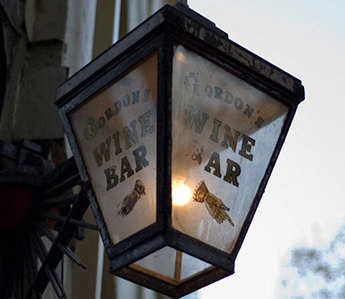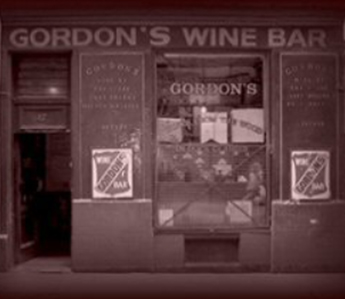 The Blind Beggar Pub
Hi,
Just wanted to say thank you so much for the heating system you supplied to us.
It has worked faultlessly for the last six months and has made a tremendous difference to our trade.
An area that was once used by a handful of people for a few minutes as now become the busiest part of the pub hosting an average of 50 to 60 people on a friday night.
The added bonus to the system is the timer switches. Set for twenty minutes and in easy reach of everyone, its a perfect amount of time to smoke a cigarette and have a drink.
Following our conversation earlier in the week I now intend to broaden our heating area and look forward to working with you again on our outdoor improvements.
Best regards,
David Dobson, Director, The Blind Beggar Pub Company Ltd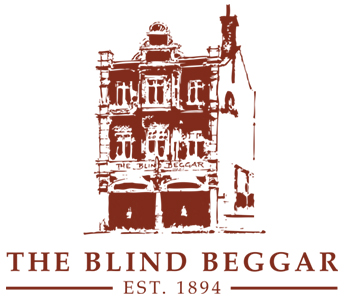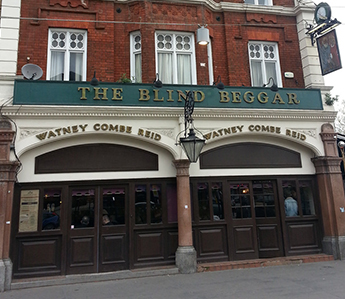 2012 Olympic Champion, Peter Charles uses Low Glare Heating with 'Nevada'
Low Glare Infrared Actually Benefits My Horses
The health and therapeutic benefits of infrared heat have long been recognised in both the human and veterinarian worlds, however, until recent advances in heat lamp technology, users have had to put up with massively cumbersome equipment that was largely ineffective, expensive to buy and in many instances actually scared the horses they were intended to help.
2012 Olympic Gold Medal winner Peter Charles had exactly this problem. Some of his award winning horses were so scared of walking under the oppressive looking infrared heating gantry that any potential benefits were massively outweighed by the physiological trauma to the unfortunate horses. It was at this point just after winning his Olympic Gold that he contacted Heat Outdoors and installed their market leading Low Glare Equestrian Solution.

The Setup
- 2 x Heat Outdoors Shadow Heaters, Hanging (per stable)
- 1 x Heat Outdoors Heater Controller
- 1 x Remote Control

"The sense of well-being my horses experience when hugged by the warmth of infrared heat is evident in their performance"


PETER CHARLES RECOMMENDS LOW GLARE HEATERS
It takes "Only 10 minutes from full shampoo and wash to completely dry. I use different settings on the heater control panel with 10 - for drying, 6 - for clipping and 3 - for general maintenance work with my horses. I find this not only warms and dries them, but also has a very soothing cathartic effect."
"The installation was really quick and simple and I have been really impressed with the friendly advice always on hand from the expert team at Heat Outdoors".
Featured above with Peter is Nevada. Nevada is a 16 2, 11 year old chestnut Selle Francaise Superleague show jumper that has represented the UK 6 times in international competition and "almost" went to the 2012 Olympics.

Peter Charles Recommends Equestrian Pack 'E'
For Peter's needs, Equestrian Pack 'E' suited best as his washing area is quite large and it allows for a great deal of heat and therefore the heaters can be positioned slightly further apart. Another important consideration was that only one side wall was present, meaning that a solution that hung from the ceiling would work the best.
The Low Glare lamps are clearly something Peter's horses enjoy and readily move towards. They are comfortable and visibly relax in the warm dim glow. "Having tried several other infrared systems, I can categorically state that Heat Outdoors' Shadow Low Glare heaters are the best I have ever seen or used. My horses love them" Peter Charles - Feb 2013
Full remote control enables fine tuning of the heat intensity whilst working with the horses and without having to leave the stall.
Can you spot the heaters in this picture?
How Old Spitalfields outdoor market keeps footfall high during London's icy winters.
Today, spotting the heaters that warm Old Spitalfields Market's dining space is almost as challenging as heating the outdoor area itself.
The market is a vast open space with almost no protection from the elements. Even with today's technology, heating the market isn't easy.
Installing a traditional line of heaters in walkways is out. Aside from blocking footfall, standalone heaters aren't in keeping with the stunning Victorian cast iron and glass design. Hence the conundrum: where on earth are the heaters hiding?
Underfloor heating might work well in household bathrooms, but scraping up a sizeable concrete market floor is slightly more disruptive. There are no walls to house heaters, and the roof is too high overhead for attached heaters to be of any real use.
The actual answer lies in the black, slimline structures that now rest just above diners' heads. They might look like lights, but Old Spitalfields' new Shadow NOIR Zero Light heaters are specially designed to heat without emitting any light whatsoever. Keen not to tamper with the Victorian roof, the architects behind Old Spitalfields' most recent regeneration partnered with Heat Outdoors when considering solutions, in the end installing a lightweight gantry overhead from which a total of 26 Shadow NOIR's now hang.
The specialised Shadow NOIR heaters use infrared technology to heat without producing light. The tech allows the heaters to warm large open spaces without churning through energy, and the fact they're adjustable means they can be used to make outdoor spaces comfortable year-round.
Toby Brown, speaking on behalf of the market, agrees. "They look great, but also after we installed them they are nicely unobtrusive," Toby commented.
With demand for inconspicuous, energy efficient heaters on the rise, it's likely we'll see more of these in more beer gardens and commercial outdoor spaces in the future.
Heat Outdoors are the only UK heating specialist specifier and supplier of outdoor heating solutions. 01279 466500