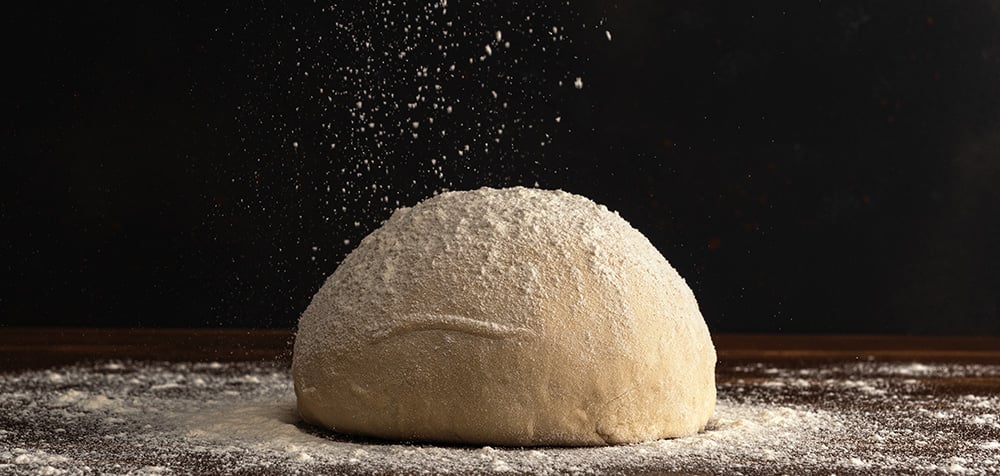 A little slice of Italy in your own back garden!
Make incredible mouth-watering authentic Italian style pizza in under two minutes!
The average gas fire pit is somewhat smaller than a wood fire pit, due to not having to hold large logs. The gas variety has been designed with both aesthetics and convenience in mind.
Mostly designed around faux wood, pebbles or glass. Being powered by gas, this type of fire pit is very easy to switch on and off.
Gas fire features will require either a natural gas line to be run from your house by a plumber, or using a propane tank to fuel the fire, the propane tank option is easier, more portable and less expensive.
Also, from a safety point of view, gas fire pits are much cleaner burning and safer than the wood burning variety as there are no unpredictable flames or flying sparks that can occur with wood fire pits. For this reason a gas fire pit can be installed on a deck, whereas the wood burning type cannot.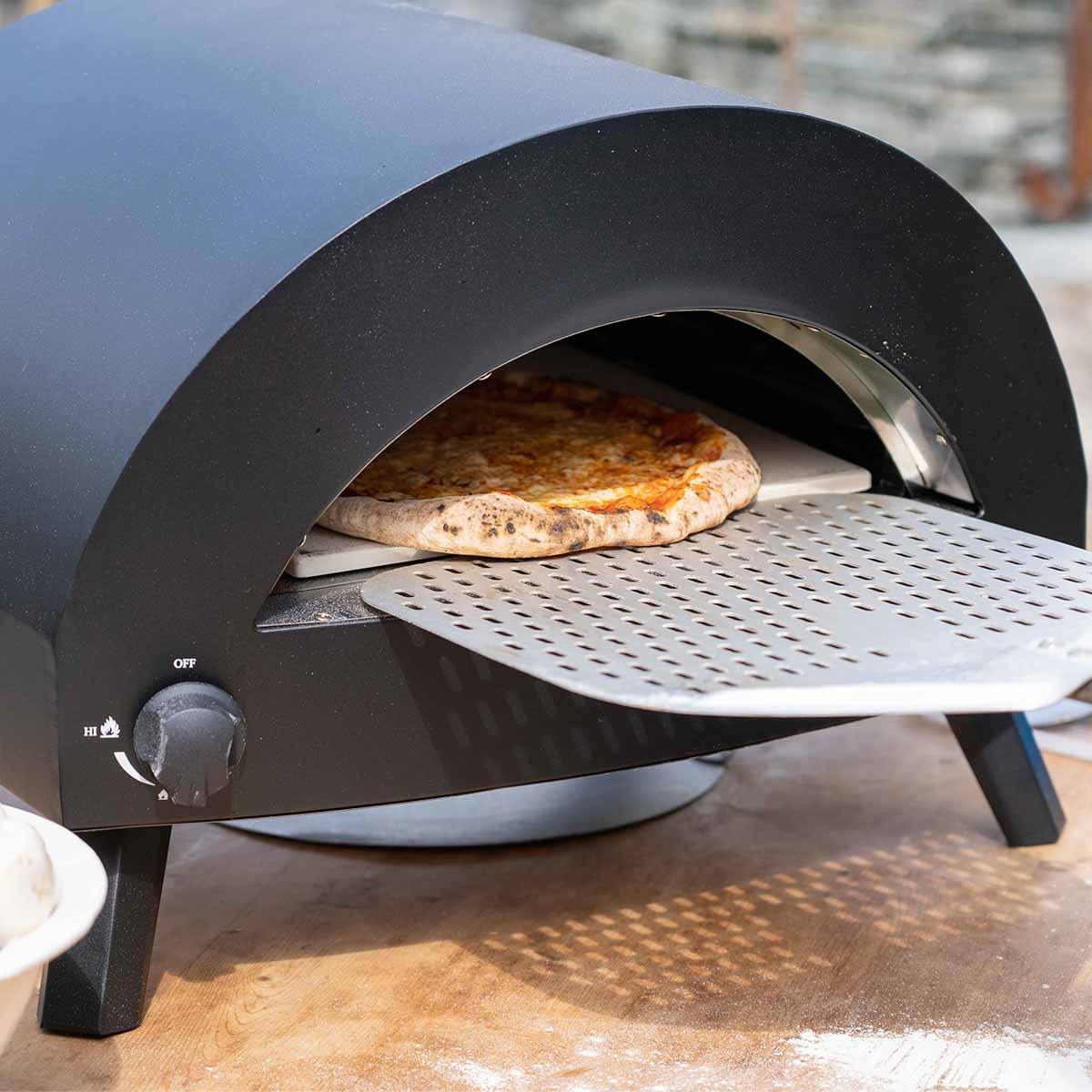 Our Gas Pizza Ovens are designed to replicate the intense heat and quick cooking times of wood-fired ovens, resulting in you getting perfect crisp authentic pizza. Cook your pizza at a consistently high temperature of over 500℃, allowing you to take out a perfectly cooked pizza within two minutes! Why go to an Italian restaurant when you can make equally tasty pizza from home and save money. We've worked it out and have discovered that it costs just 80p to make beautifully homemade pizza - seems a better deal than the £15-20 you might spend elsewhere!
Perfect for parties
Master your pizza cooking skills and impress your family and friends with impressive recipes. Imagine the look on their faces when they see a perfectly cooked sizzling pizza come out of the Pizza Oven. Whether it's a casual get-together or a special occasion, a gas pizza oven brings a touch of culinary magic to your outdoor space, it can become the focal point of a social occasion and provides a unique dining experience.
Absolute convenience and versatility
Fed up of having to wait around to preheat the oven? Well, unlike wood-fired ovens, gas powered pizza ovens heat up extremely quickly, allowing you to cook at a consistent high heat straight away. If you're in the mood for pizza but don't have time to wait around to preheat or for slow cooking times. Enjoy delicious homemade pizza in an instant! Cooking pizza doesn't have to be time-consuming and challenging.
Not in the mood for pizza? There are endless options for what you can cook in our gas ovens, they're super versatile. Bake bread, roast some vegetables, grill some juicy chicken wings, and even cook some delectable desserts. The heat distribution stays even throughout the oven thanks to its U-shaped gas burner, allowing you to experiment with a wide range of recipes and expanding your culinary repertoire. With an outdoor Omica Gas Oven, you won't run out of cooking ideas.
Deliciousness that saves energy
Because gas ovens heat up quickly with evenly distributed heat instantly, there's no need for preheating waiting times, meaning that cooking times are reduced, and less energy is wasted. Gas is also more cost-effective than electricity, which means you can make long-term savings on your utility bills! Indulge yourself in your cooking passion without having to worry about excessive energy consumption.
Prefer burgers to pizza?
There's nothing quite like the aroma of a sizzling burger on the grill. A Gas BBQ Grill is the outdoor dining staple of the summer, host a barbeque with friends and family and give them the best burger they've ever had.
Much like the Pizza Oven, the BBQ Grill boasts the same ability to heat up quickly, don't leave your hungry guests waiting long! The grill can reach above 400℃ and is ready for cooking within 5 minutes of firing up. The BBQ Grill is perfect for impromptu gatherings or weeknight dinners, when you don't have the time to be waiting around. This is a grill from the gods! Indulge your guests with succulent steaks, sticky ribs and delicious drumsticks to crispy grilled veg, halloumi and rum-glazed pineapple - the Omica is a guaranteed hit amongst friends and family.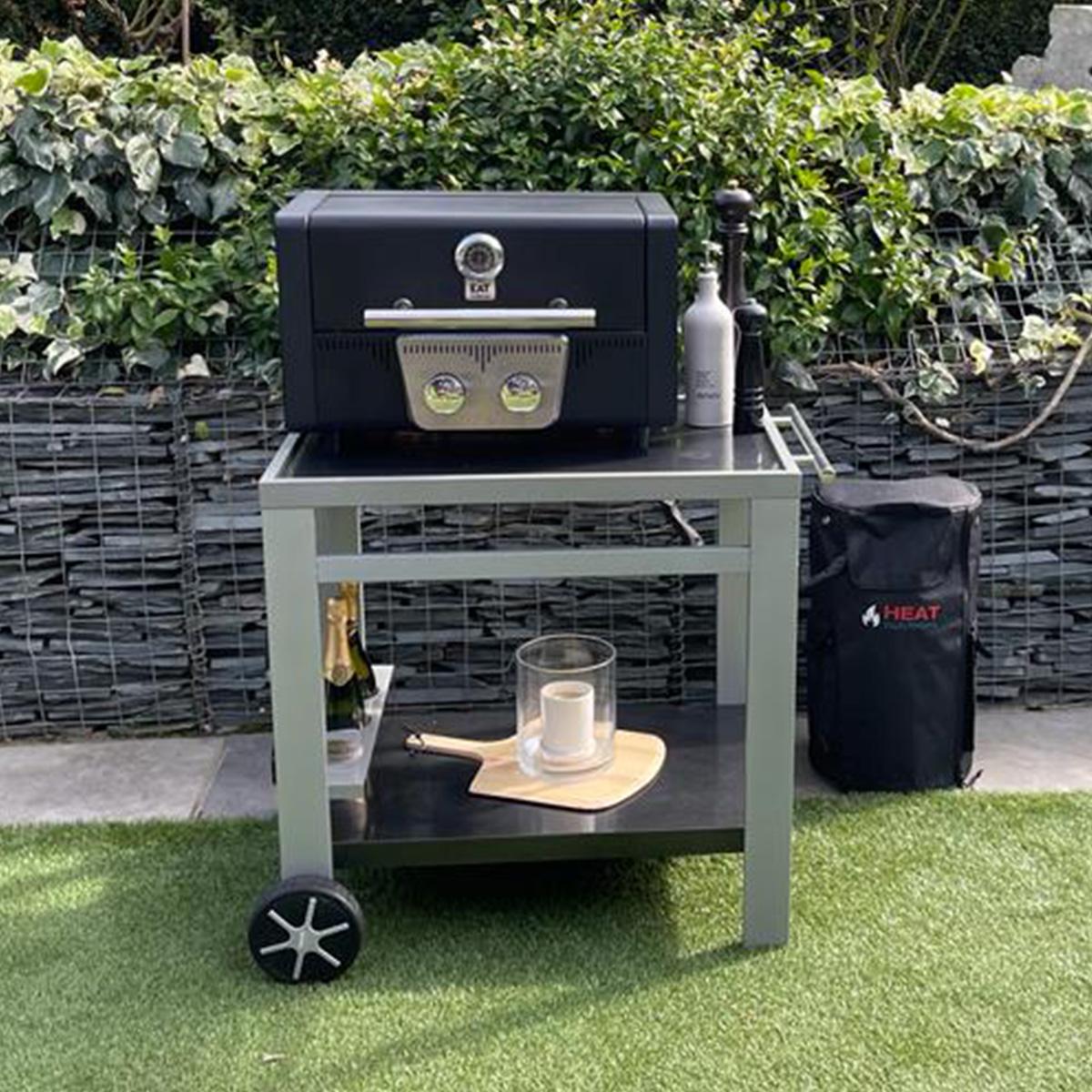 Grill whatever you like
You don't just have to grill burgers or hot dogs on this grill, expand your culinary creativity! From grilled seafood, halloumi, vegetables, steaks, ribs, chicken breast. Create a wide range of tasty food!
Designed with an inverted V-shaped burner diffuser, the Omica Grill cooks evenly and keeps direct flames away from the food to prevent burning. Get perfectly grilled food every time, say goodbye to blackened sausages that are raw in the middle – and say hello to beautifully-cooked food with that unmistakable chargrilled flavour!
Grill all year round!
Whilst the Omica BBQ Grill is perfect for summer gatherings, don't feel that you have to store it away as soon as the weather turns cold again. The quick gas grilling times mean that no matter the season, you still get a perfectly grilled meal.
Spice up your garden this summer with an Omica Gas Pizza Oven or BBQ Grill. Whether you're a seasoned gril master or pizza chef, or a complete amateur, take your outdoor dining experience to next leve, explore new flavours, and impress your friends and family with mouth-watering dishes.
---