Shadow 3.0kW & 4.0kW Ultra Low Glare Heater
£508.19 inc. VAT
£423.49

+ VAT
FREE Delivery on this item!
Ultra Low Glare Lamp

'Gold' refers to the colour of the Infrared lamp coating. All our lamps have a gold coating and are quartz, halogen with tungsten elements.

This product has an Ultra Low Glare Lamp (75% less light than a standard gold lamp)

What are EasyFit Replacement Lamps?

This product features patented EasyFit lamp technology, requiring just an Allen key and a few minutes to change.

For more information click here

Waterproof

This item is designed to be fitted and operated outside.

This product is IPx5 – Waterproof

Hanging/Ceiling Mountable

This heater can be suspended by chains, cables or other fixings (included).

Wall Mountable

Designed to be wall mounted with a suitable bracket/fixings included.

Stand Mountable

Can be attached to suitable pole or stand to create a moveable Free Standing heater.

Cost per hour

Our electric infrared heaters use the latest ECO technology and do not cost the earth to use. They heat outdoor areas far more effectively than gas and emit no carbon into the atmosphere.

This heater only costs
p per hour
to use on its maximum setting.
£508.19 inc. VAT
£423.49

+ VAT
FREE Delivery on this item!
Add accessories
Heater Controllers
Shadow 4kW Waterproof Time Lag Control Switch
Code: 900195S
More info
x
Shadow 4kW Waterproof Time Lag Control Switch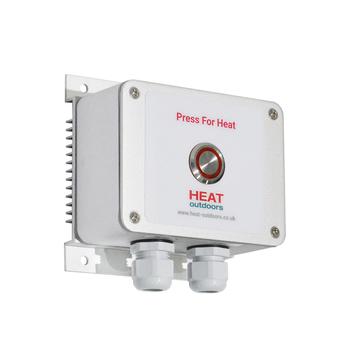 Code: 900195S
Add to basket
Full Details
NEW Shadow IP65 Heater Time Lag Controller 1-60 minutes
Control up to 4kW of heat with this newly designed time lag controller for any outdoor heater from the infamous Shadow brand.
Redesigned from the ground up, this control unit is cast with a durable aluminium construction with Stylish LED push button.
Environmentally sound and energy saving, this fully waterproof (to IP65 standard) timer-switch will turn on your heater(s) for a pre-determined period of time from 1 to 60 minutes. Ideal for installing in smoking shelters, pub gardens, dining areas or where controlled outdoor heat is required.
Tech Spec:
Bluetooth Control Box For Any Heater with Hard-wired Input
Code: 901641
More info
x
Bluetooth Control Box For Any Heater with Hard-wired Input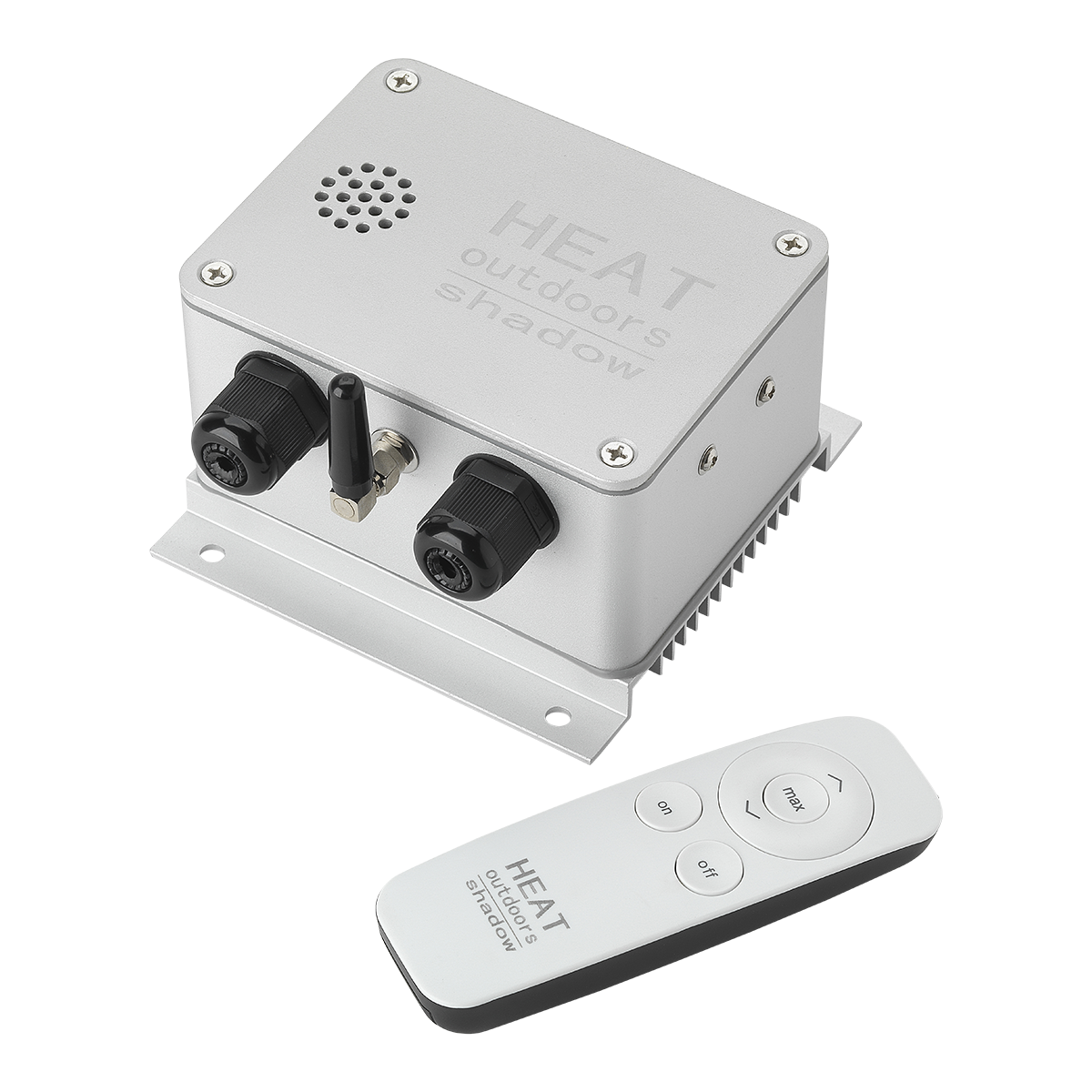 Code: 901641
Add to basket
Full Details
The Bluetooth Control Box from Heat Outdoors allows you to turn any patio heater in to a bluetooth controlled patio heater, giving you full control of your patio heater from your iPhone or Android device. The AnyHeater bluetooth control box can be fitted with up to 3kW of power and can handle multiple heaters, so whether you have 1 large 3kW heater or 3 x 1kW heater, the AnyHeater bluetooth control box will still have you covered.
Not only does the AnyHeater control box allow you to control your heater(s) with your phone but also comes with included remote control handset giving you adjustable heat outputs as well as a simple on and off function. The functions are also replicated on the controller box itself, which means that if placed outside for customers in a beer garden or alfresco dining area they will have complete control over the heat output themselves.
Tech Spec:
Brackets
All Shadow patio heaters include "L" shape mounting bracket and fixings pack with purchase.
More info
x
Velcro Bracket
Add to basket
Full Details
Heater Mounting Bracket - Velcro
There are many shapes and sizes of heaters available, however, mounting them where needed can sometimes be a challenge.
The Velcro mounting bracket provides excellent support for the heaviest of heaters and can be fixed either vertically or horizontally as needed due to its two fixing points.
The Velcro bracket is an inspirationally designed piece of kit and will fit onto almost any pole, spar, pipe or wooden support whether it is round square or no shape at all such as the branch of a tree! Indoor or outdoor environments. It offers the convenience of complete portability as it can be fixed or removed in seconds allowing a heater that would normally be fixed in place, to be portable and therefore even more functional and versatile.
Bracket Extension Kit - Black
Code: 901777
More info
x
Bracket Extension Kit - Black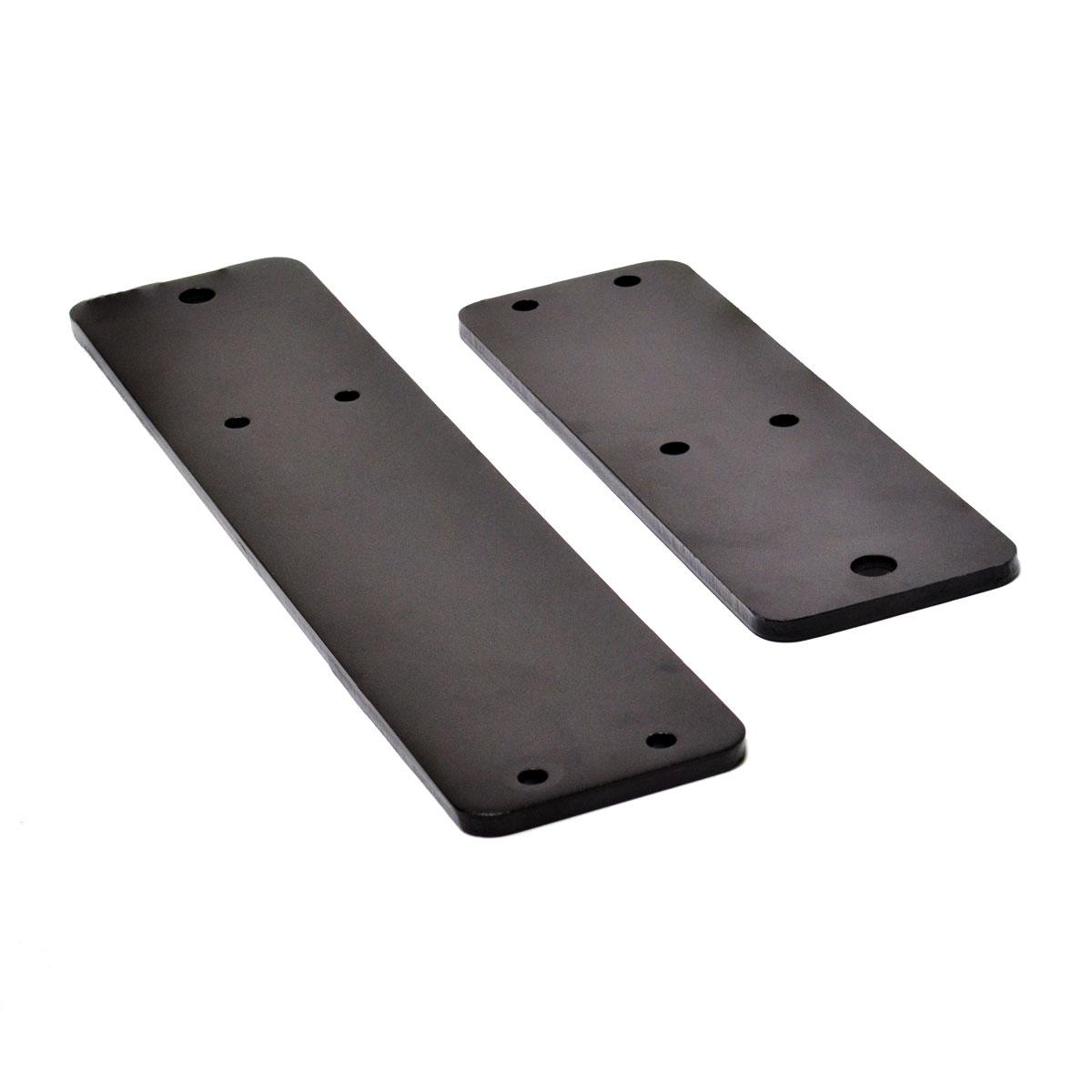 Code: 901777
Add to basket
Full Details
Get more from your Shadow Heater or Shadow Heater configuration with our Shadow Heater Extension Kit, the kit comes with two sizes of extension which allow you to extend the positioning of your Shadow heater to better serve the area you are looking to heat.
Item contents
1 x 30cm Extension Bracket
1 x 21cm Extension Bracket
Can't find the accessory you're looking for?
View stands and accessories
View heater controllers
Pre-order Item
You are about to place an advance order with estimated delivery for
Product Info
Tech Spec
Downloads
Additional Videos
Our Happy Customers

Wembley Stadium

Coca Cola

BBC CMYRU

University of Oxford

Sainsbury's

Costa Coffee

EDF Energy London Eye

The Belfry

Virgin

Westfield London

RNLI Lifeboats

Williams F1

Royal Air Force

Eurostar

Goodwood

Hilton Hotels & Resorts

Lucknam Park Hotel

Cafe Nero

Ministry of Sound

Capital Radio

Atomic London

UNICEF

House of Commons

Harvey Nichols

Masterchef

London Paladium

Restaurant Gordon Ramsay

Metropolitan Police

Environmental Agency

Starbucks

The O2

BAFTAS

Chelsea Football Club

Heaven Nightclub

Government tested air steriliser kills 99.99% of airbourne viruses and bacteria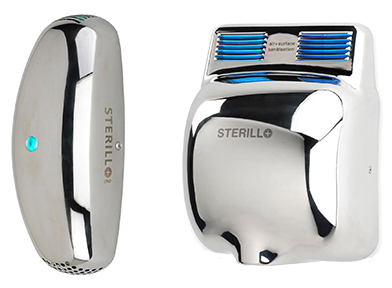 Sterillo Uno Sterillo Duo
Now available at

x