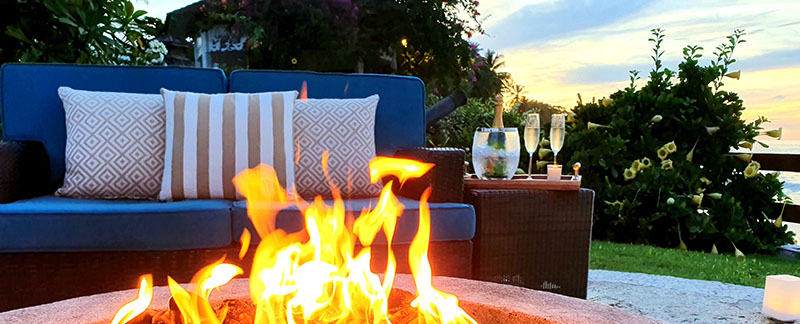 THE PERFECT GARDEN DUO

What better way to spend a summers evening, then sitting by the flickering flame of a gas fire pit whilst enjoying fresh, homemade pizza with friends and family?
The Umbra range adds a beautiful focal point to any outdoor space whilst providing ample warmth and hypnotic allure that only a real flame can bring.

The new Omica Pizza Oven, is an ultra-modern and fully portable gas dome oven that offers outstanding and professional results in under one minute! Impress your guests with great tasting pizza and the ultimate alfresco dining experience.