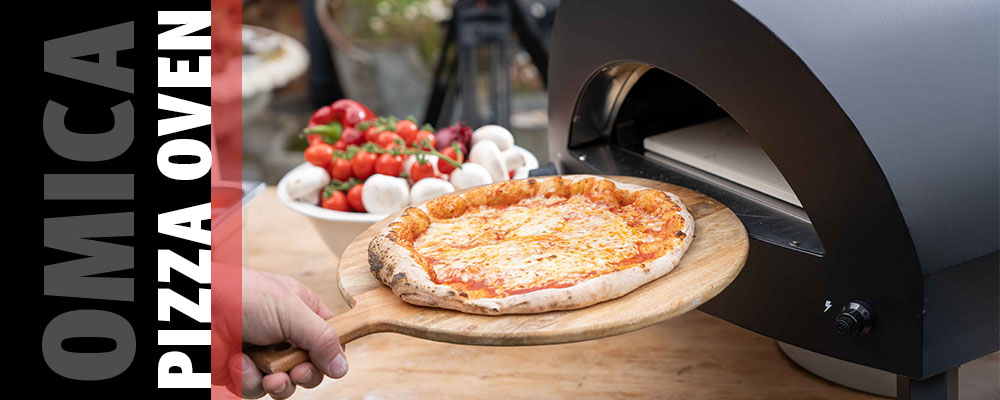 Wow your guests this summer with professional quality pizza, prepared, cooked and served from the comfort of your own garden.

Now available to buy from Heat Outdoors, the new Omica Gas Pizza Oven has been designed with a unique u-shaped gas jet to provide an intense yet even heat, for the perfectly crisp, yet fluffy pizza dough. Capable of reaching temperatures in excess of 500°C, the Omica Oven enables users to cook a pizza from raw in under two minutes!

The 12" ceramic pizza stone, helps retain heat, which not only helps with energy cost but contributes towards the perfect bake.

Unlike most wood fired pizza ovens, the cooking heat of the Omica Gas Oven is easily controllable, thanks to its simple temperature dial. When turned up to the maximum for roughly 10 minutes, the ovens intense heat can even help clean the ceramic pizza stone, ready for more baking!

The compact, modern and portable dome design of the new Omica Gas Pizza Oven, makes it the perfect choice for entertaining friends and family.