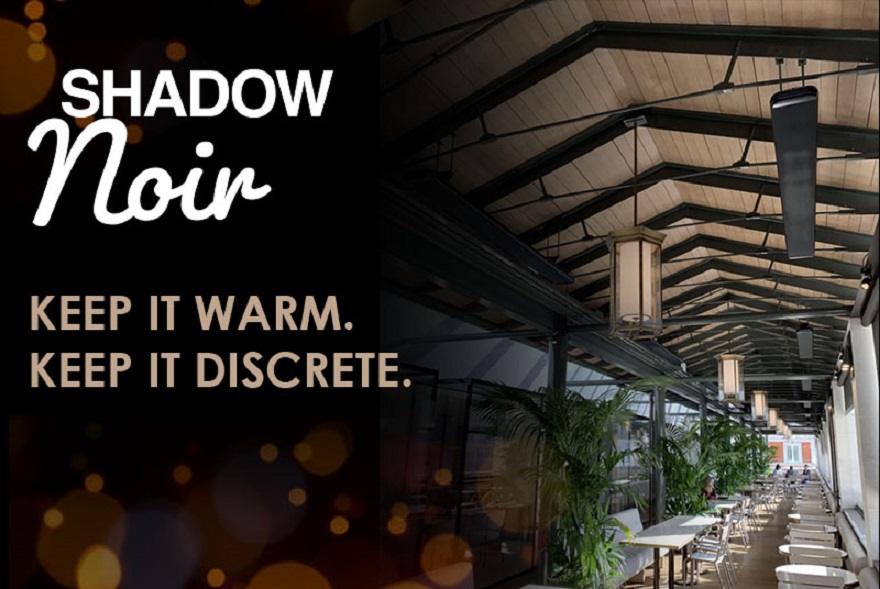 Zero light infrared heating
The Shadow Noir Zero Light Heaters have been specially designed to suit both commercial and home applications settings. A popular choice with restaurants, car garages and conservatory owners, the Noir Heaters use an invisible, long wave, infrared heat to warm the surrounding air and all that are using it.
Much like a standard home radiator, the Noir heaters donít submit any light and therefore, offer a discrete and space saving alternative to free standing heaters.
The Shadow Noir Lite and Shadow Noir units are fully waterproof and come with both wall brackets and celling mounts. When used in a sheltered space, such as a garden shed, conservatory or enclosed bar/restaurant, the heaters will provide a consistent and comforting heat for all to enjoy.