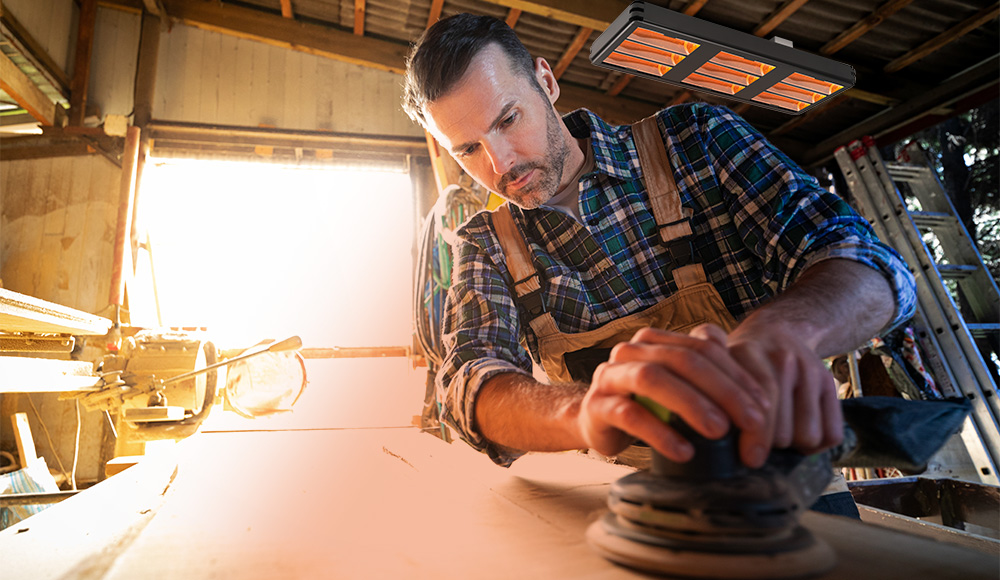 INDUSTRIAL INFRARED HEATERS
Capable of heating up to 65sqm of warehouse space, the Shadow Industrial & Warehouse Heater Range offers advance short wave infrared heat to keep industrial spaces and staff warm.
Built for the more robust environment, the range boast modern Ultra Low Glare infrared lamp and strong outer casings, making them a popular and intelligent alternative to traditional gas or blown heating systems.
Heating the area where people are working to a comfortable temperature, these heaters are capable of achieving up to 18kW of short-wave infrared heat. This makes them a popular choice for warehouses, workshops and large industrial spaces, where the ceilings are typically very high.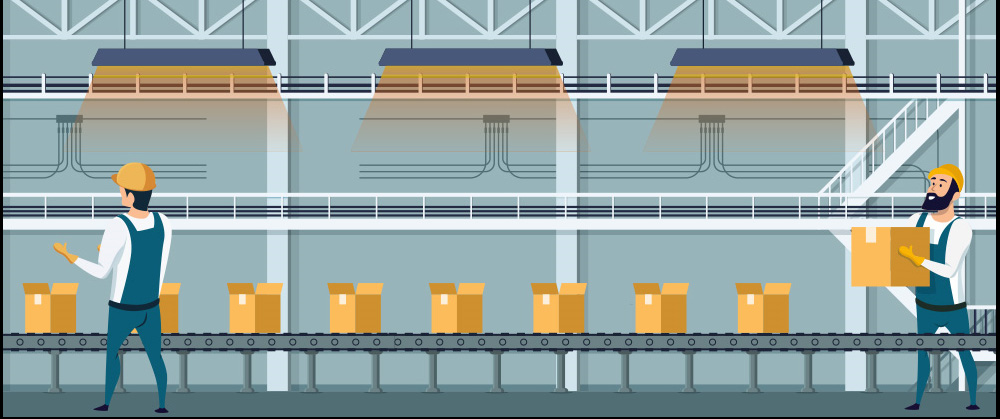 INSTANT HEAT
There are many benefits to short wave infrared heat, one being its instant output. Radiating heat directly onto the objects below them, the lamps reach the desired temperature instantly, which helps eliminate waste, both heat and electricity.
Perfect for industrial, warehouse or workshop heating solutions, where targeted instant and direct heating is essential.
Near Infrared (short-wave) is the strongest form of infrared heat. It provides instant warmth along with an ambient glow of light for the ideal heating solution for warehouses and industrial spaces.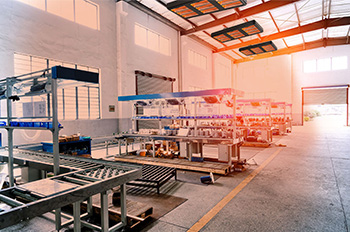 LESS ENERGY WASTE
Short-wave infrared heat cuts through elements like airflow to directly heat objects and by specifically targeting people and objects within its range. By not heating larger spaces as a whole energy efficiency levels increase. Significant energy savings can be achieved using infrared heat.
Infrared heaters provide radiant heat rays that heat you directly. They keep staff warm in drafty areas even when the doors are open.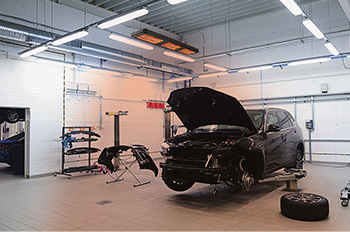 EASY TO INSTALL
Shadow industrial and warehouse heaters are exceptionally easy to install to a variety of warehouse structures, walls, ceilings or structural beams. With powerful control systems available, this infrared heating range has an efficient and effective heating solution for almost all industrial spaces.
We are happy to liaise with your electrician to ensure the right specifications are made. Call our support team for advice and to discus your requirements.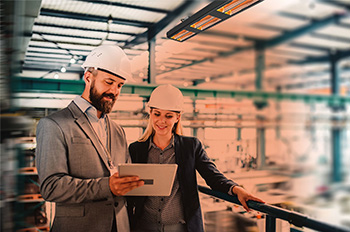 ---