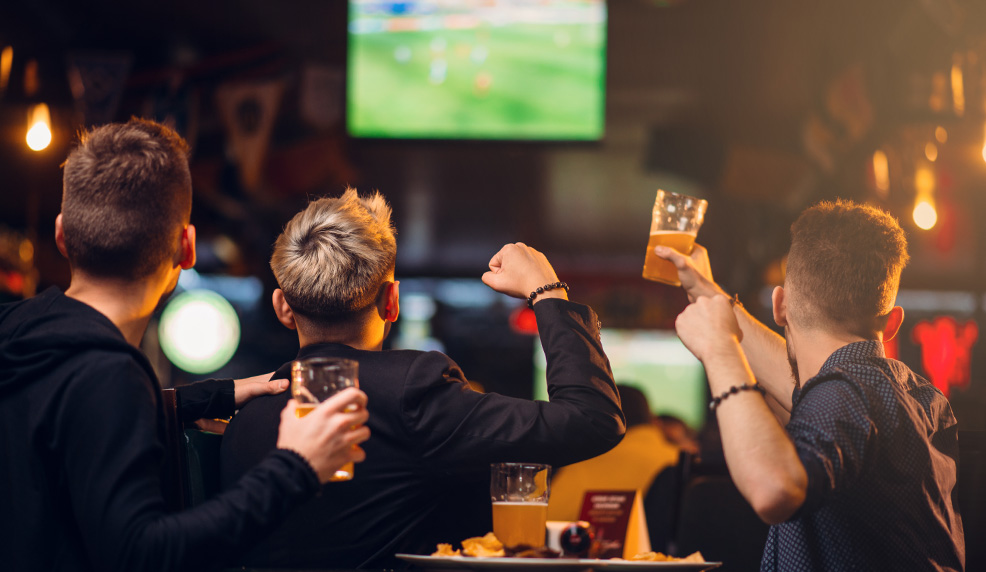 GET AHEAD OF THE GAME...
...your customers will appreciate it!
The FIFA 2022 World Cup is set to kick off this November and with social distancing now a thing of the past for most, we are thinking crowds, large footfall and hopefully huge group celebrations.
Whether you are planning a small event inside or a larger celebration in an outside space, we appreciate there are alot of elements to consider when planning for an event as important as the 2022 World Cup, weather being of them!
Gazebo's will keep them dry and beer will certainly keep them happy but will coats be enough to keep them warm in mid November conditions?
VIEW ALL OUTDOOR PATIO HEATERS
KEEPING CUSTOMERS WARM AND COSTS DOWN!
Control the usage
This switch allows you to ensure the heaters are not left on unnecessarily, resulting in a more economical use.
IP64 rated
Fully waterproof for outdoor use.
Timed heat
Choose between 1-60 minutes.
Suitable for...
Smoking shelters, pub gardens, dining areas or where controlled outdoor heat is required.