Horse Solarium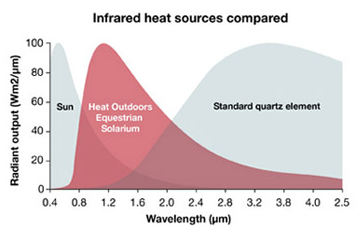 Why invest in a waterproof horse solarium?
Horse solariums are widely acknowledged in the equestrian world as being highly beneficial to horses, with many proven health benefits. Our waterproof horse solarium heaters provide your horse with the perfect way to warm up, warm down, dry off or simply remain comfortable.
Read on to learn more about our equestrian heating solutions.
Stable heaters to soothe sensitive eyes
Unlike people, horses possess large numbers of photoreceptors in their retinas that give them enhanced vision, even in low lighting. This, combined with the sheer size of a horse's eyes, makes them very sensitive to light.
Horses with photic headshaking syndrome – a condition which causes them to continually jerk and swing their heads – are so irritated by excessive light that they even develop nasal itching and excessive sneezing, making them erratic and virtually unrideable.
Low-glare stable heaters are beneficial because they emit 80% less light inside your horse solarium, so they're more soothing to the horse's eyes. This makes them vital for the wellbeing of animals, handlers and riders.
Heat Outdoors solarium heaters offer the perfect way to provide a full horse solarium in the space you already have avaiable. Our quality IP rated infrared heaters can be positioned in any stable or wash area and allow you to have the horse solarium quality without needing a dedicated building or worrying about water damage.
Infrared light is nothing like harmful ultra-violet waves and horses cannot 'tan' or be harmed in any way from Heat Outdoors products. Furthermore there are no fumes or odours meaning horses grow to appreciate and seek their comfort as they are turned on due to the fact the heat feels completely natural and comfortable – identical to the feel of warm sunshine but in the comfort of the solarium.
Heat Outdoors equestrian heaters are completely water and dust proof as well as easy to install with amazingly low running costs, meaning your solarium doesn't have to cost a small fortune.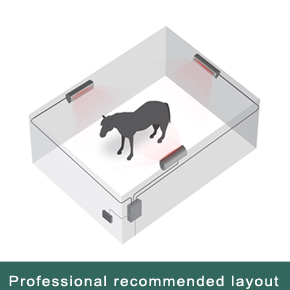 Watch the video below to find out more...