Shadow 6kW Waterproof Time Lag Control Switch
£203.28 inc. VAT
£169.40

+ VAT
FREE Delivery on this item!
Waterproof

This item is designed to be fitted and operated outside.

This product is IPx5 – Waterproof

Cost per hour

Our electric infrared heaters use the latest ECO technology and do not cost the earth to use. They heat outdoor areas far more effectively than gas and emit no carbon into the atmosphere.

This heater only costs
p per hour
to use on its maximum setting.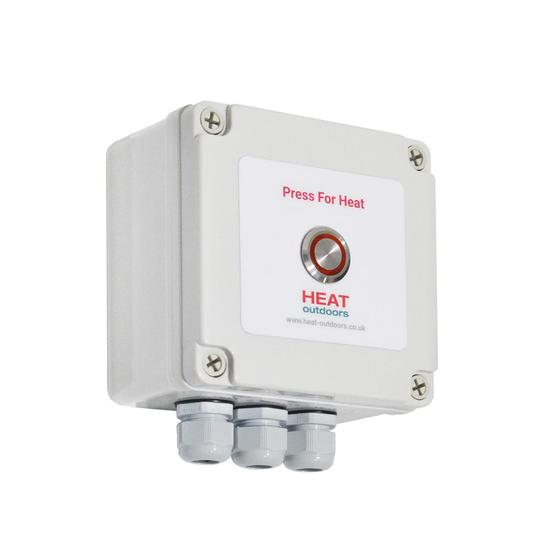 Watch the video below to find out more...
Please note: some of our videos showcase the Shadow range of heaters, please check the technical specification on the product page for an exact list of features and technical benefits.
£203.28 inc. VAT
£169.40

+ VAT
FREE Delivery on this item!
Pre-order Item
You are about to place an advance order with estimated delivery for
Product Info
Tech Spec
Downloads
Depth (cm)

15.0cm including connectors
You May Be Interested In:
Our Happy Customers

The O2

Williams F1

Atomic London

Eurostar

Chelsea Football Club

Ministry of Sound

BBC CMYRU

House of Commons

Environmental Agency

Royal Air Force

Costa Coffee

Masterchef

UNICEF

Heaven Nightclub

Restaurant Gordon Ramsay

Goodwood

Wembley Stadium

Capital Radio

EDF Energy London Eye

Starbucks

University of Oxford

Coca Cola

Cafe Nero

BAFTAS

Sainsbury's

Virgin

Hilton Hotels & Resorts

Harvey Nichols

Lucknam Park Hotel

Westfield London

Metropolitan Police

The Belfry

RNLI Lifeboats

London Paladium