Shadow Fatboy 4.8kW Double Mega Heat Patio Heater
£665.28 inc. VAT
£554.40

+ VAT
FREE Delivery on this item!
Ultra Low Glare Lamp

'Gold' refers to the colour of the Infrared lamp coating. All our lamps have a gold coating and are quartz, halogen with tungsten elements.

This product has an Ultra Low Glare Lamp (75% less light than a standard gold lamp)

What are EasyFit Replacement Lamps?

This product features patented EasyFit lamp technology, requiring just an Allen key and a few minutes to change.

For more information on EasyFit lamps click here

Waterproof

This item is designed to be fitted and operated outside.

This product is IPx5 – Waterproof

Wall Mountable

Designed to be wall mounted with a suitable bracket/fixings included.

Stand Mountable

Can be attached to suitable pole or stand to create a moveable Free Standing heater.

Cost per hour

Our electric infrared heaters use the latest ECO technology and do not cost the earth to use. They heat outdoor areas far more effectively than gas and emit no carbon into the atmosphere.

This heater only costs
p per hour
to use on its maximum setting.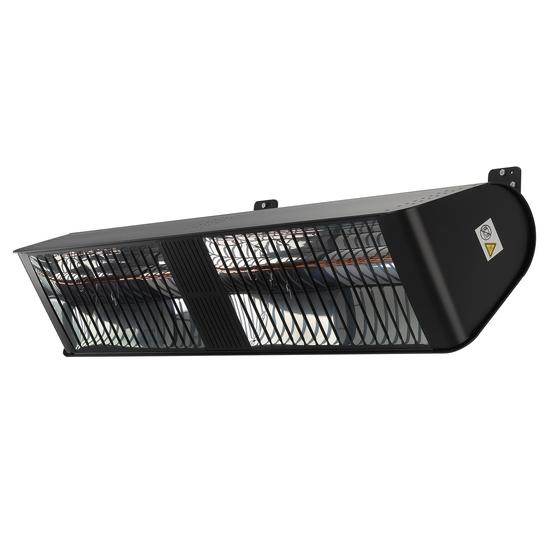 Watch the video below to find out more...


**Stands featured in the demonstration video are for illustration purposes only. Fatboy 4.8kW must be wall mounted.**
Please note: some of our videos showcase designs that have since been modified or updated. Please check the technical features for an exact list of features and technical benefits.

£665.28 inc. VAT
£554.40

+ VAT
FREE Delivery on this item!
Add accessories
Brackets
All Shadow patio heaters include "L" shape mounting bracket and fixings pack with purchase.
Bracket Extension Kit - Black
Code: 901777
More info
x
Shadow Bracket Extension Kit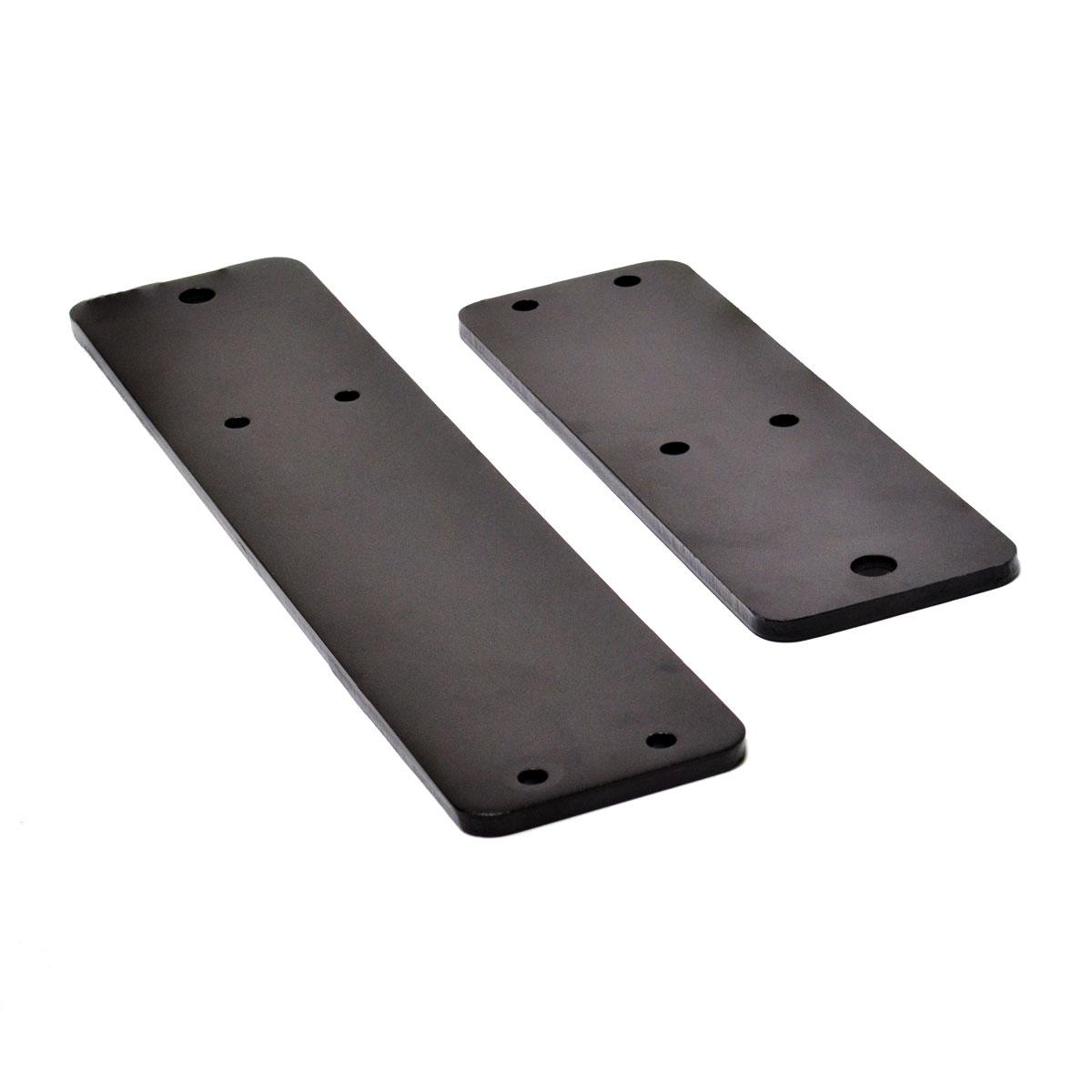 Code: 901777
Add to basket
Full Details
Get more from your Shadow Heater or Shadow Heater configuration with our Shadow Heater Extension Kit, the kit comes with two sizes of extension which allow you to extend the positioning of your Shadow heater to better serve the area you are looking to heat.
Item contents
1 x 21cm Extension Bracket included with Black version
1 x 21cm Extension Bracket and 1 x 30cm Extension Bracket included with White and Silver version
Replacement lamps
Shadow 2.4kW 445mm Easyfit Fatboy Lamp
Code: 901613
More info
x
Shadow 2.4kW 445mm Easyfit Fatboy Lamp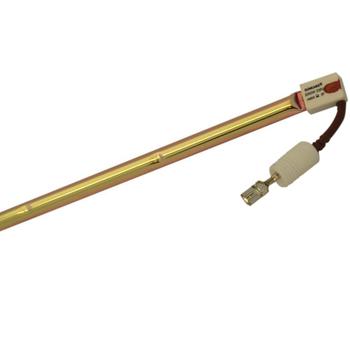 Code: 901613
Add to basket
Full Details
Buy your 2.4kW replacement lamp for your Shadow FatBoy patio heater today from Heat Outdoors with next day delivery. Featuring our patented Easyfit technology, the lamp is quick and easy to change over.
A 4.8kW Fatboy heater has two 2.4kW lamps inside the product.
Tech Spec:
Can't find the accessory you're looking for?
View stands and accessories
View heater controllers
Pre-order Item
You are about to place an advance order with estimated delivery for
Product Features:
Powerful 4.8kW Heat Output
Large reflector for maximum coverage
The hottest infrared heater in the world
The Shadow Fatboy heaters have enabled us to keep our outside spaces and roof terrace open throughout the year. They are very powerful, easy to use & our customers are able to adjust them themselves with the control panels depending on how cold it is! Highly recommended for outdoor commercial spaces.
Gosh Klimkiewicz
Golden Bee, Shoreditch


Product Info
Tech Spec
Downloads
Additional Videos
Stand Compatibility
| | | | | | |
| --- | --- | --- | --- | --- | --- |
| | Medium Stainless Steel Stand | Stainless Stand | Tilt Stand | Telescopic Stand | Tripod Stand |
| Diffussion Wall Heater | | | ✔ | | |
| Shadow ULG 1.5kW & 2kW | ✔ | ✔ | ✔ | ✔ | ✔ |
| Shadow ULG 3kW | | ✔ | ✔ | ✔ | ✔ |
| Shadow ULG 4kW | | | | | |
| Shadow XT 1.5kW & 2kW | ✔ | ✔ | ✔ | ✔ | ✔ |
| Shadow XTO 1.5kW & 2kW | | | | | |
| Shadow XT 3kW | | ✔ | ✔ | ✔ | ✔ |
| Shadow XT 4kW | | | | | |
| Shadow II ULG+ 1.5kW & 2kW | ✔ | ✔ | ✔ | ✔ | ✔ |
| Shadow II ULG+ 3kW | | ✔ | ✔ | ✔ | ✔ |
| Shadow Fatboy 2.4kW | ✔ | ✔ | ✔ | ✔ | |
| Shadow Fatboy 4.8kW | | | | | |
| Shadow Glass Fronted 2kW | ✔ | ✔ | ✔ | ✔ | ✔ |
| Shadow Carbon 3kW | | ✔ | ✔ | ✔ | ✔ |
| Shadow Heat and Beat 2kW | ✔ | ✔ | ✔ | ✔ | ✔ |
You May Be Interested In:
Our Happy Customers

Goodwood

Heaven Nightclub

Metropolitan Police

Williams F1

The Belfry

Lucknam Park Hotel

RNLI Lifeboats

Westfield London

Atomic London

Masterchef

Royal Air Force

Ministry of Sound

BBC CMYRU

The O2

House of Commons

University of Oxford

Starbucks

Virgin

EDF Energy London Eye

UNICEF

Cafe Nero

Environmental Agency

Eurostar

Capital Radio

Chelsea Football Club

London Paladium

Harvey Nichols

Coca Cola

Wembley Stadium

Restaurant Gordon Ramsay

Sainsbury's

Costa Coffee

Hilton Hotels & Resorts

BAFTAS