Shadow 1.5kW & 2.0kW - Ultra Low Glare - Remote
£286.99 inc. VAT
£234.99

+ VAT
FREE Delivery on this item!
Ultra Low Glare Lamp

'Gold' refers to the colour of the Infrared lamp coating. All our lamps have a gold coating and are quartz, halogen with tungsten elements.

This product has an Ultra Low Glare Lamp (75% less light than a standard gold lamp)

What are EasyFit Replacement Lamps?

This product features patented EasyFit lamp technology, requiring just an Allen key and a few minutes to change.

For more information click here

Waterproof

This item is designed to be fitted and operated outside.

This product is IPx5 – Waterproof

Remote Control

This product can be operated by remote control – handset included.

Wall Mountable

Designed to be wall mounted with a suitable bracket/fixings included.

Stand Mountable

Can be attached to suitable pole or stand to create a moveable Free Standing heater.

Cost per hour

Our electric infrared heaters use the latest ECO technology and do not cost the earth to use. They heat outdoor areas far more effectively than gas and emit no carbon into the atmosphere.

This heater only costs
p per hour
to use on its maximum setting.
£286.99 inc. VAT
£234.99

+ VAT
FREE Delivery on this item!
Add accessories
Would you like to add a stand?
Shadow II 2kW ULG+ Remote Black with Tilt Stand
Code: 901374TS
More info
x
Shadow II 2kW ULG+ Remote Black with Tilt Stand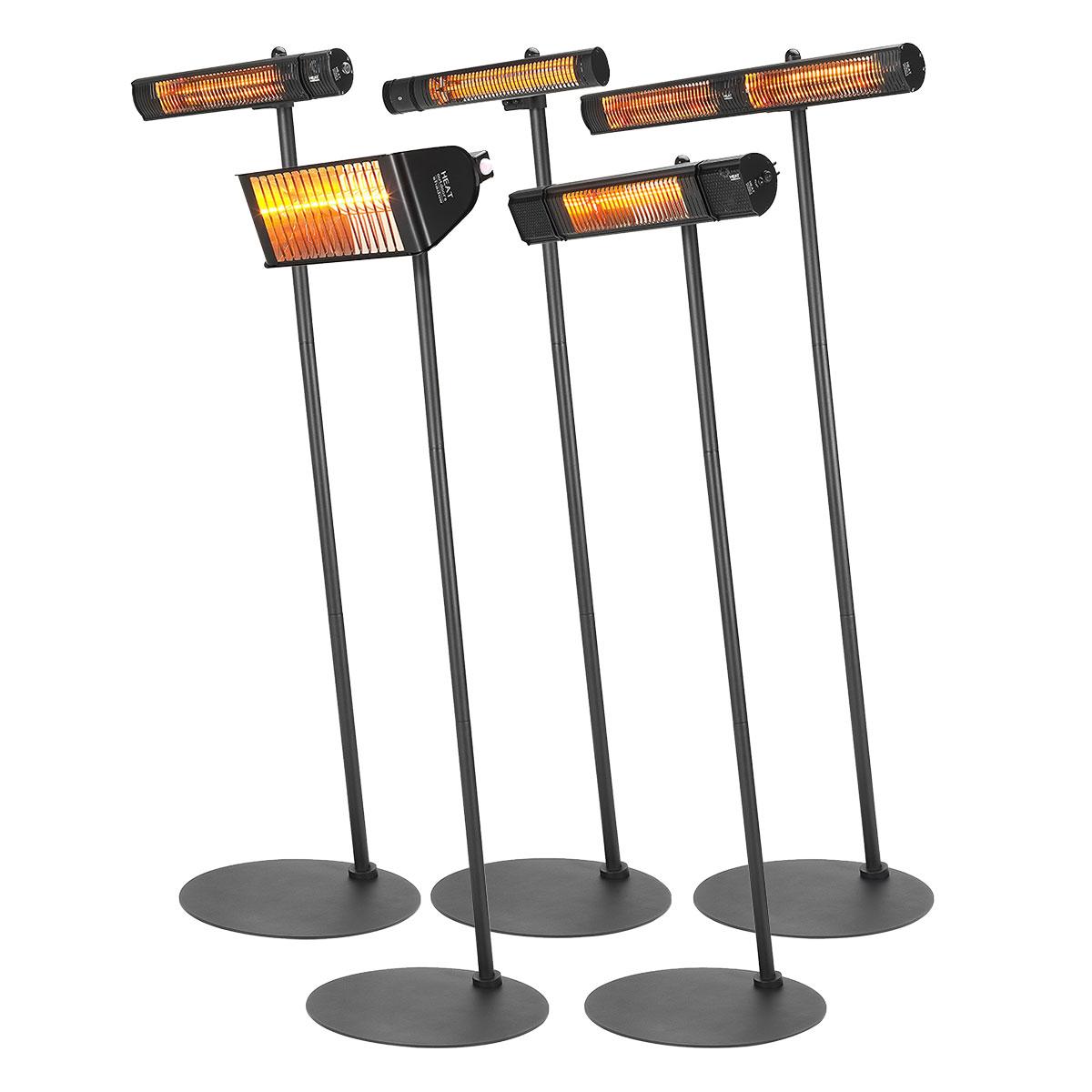 Code: 901374TS
Add to basket
Full Details
Shadow 1.5kW & 2.0kW Ultra Low Glare Heaters
Ultra Low Glare – The more subtle heating experience. Beautifully designed and built by our own design and engineering team, this exclusive range of high end heaters not only add heat to your patio or outdoor area, but also a distinct warm ambiance without glaring bright lamps.
Rated as one of the most waterproof heaters in the market – IPx5, the Shadow Patio Heater can be used in absolutely any weather conditions in complete safety.
1.5kW is the perfect size for small sized patio areas of up to 4 m2.
2.0kW is the perfect size for medium sized patio areas of up to 6 m2.
Performance Features
Equipped with 'L' bracket for wall mounting + hinge to allow positioning
Long life special Low Glare infrared lamp with 5,000 to 7,000 hours life.
Equipped with 1.8m of electrical cable and UK plug (maximum allowed under EU regulations)
Special reflector with scientific parabolic system for top efficiency
Safety guard
Heater body in solid black or silver anodised aluminium
The heater must be mounted in a well ventilated area. There must be at least a 0.25m clearing between the heater and ceilings / roofs
There must be at least a 0.5m clearing between the heater and adjacent walls / fabrics
There must be at least a 1.8m clearing between the bottom edge of the heater and the floor
Shadow Tilt Stand
This new heater stand from Shadow offers a stylish and contemporary method of mounting almost all Shadow heaters from 1.5kW to 3kW. Heater stands give the flexibility to move any heater to an area where it's needed most.
Whether you need to use your heaters for a quiet evening supper, bustling party, al fresco dining or bar area they give the power of Shadow infrared heat to the space you want to heat most without the need to fix your heaters in position for long periods of time.
The new Shadow Tilt stand is the latest take, it has a heavy weight black anodised base which has an incredible patina. The attachment atop the three-piece 60mm pole is versatile and allows easy coupling of Shadow heaters and the new Shadow Vertical Mounting Bracket. The geometry of the tilt stand gives the option of an even wider arch of heat output versus our standard heater stands allowing you to focus more heat from floor to average person height.
Tech Spec:
Weight (Kg)
Heater: 2.5 / Stand: 22
Dimensions (cm)
HEATER
Height: 7.5
Width: 54
Depth: 10

STAND
Height: 200
Width: 59
Depth: 59
Brackets
Bracket Extension Kit - Black
Code: 901777
More info
x
Bracket Extension Kit - Black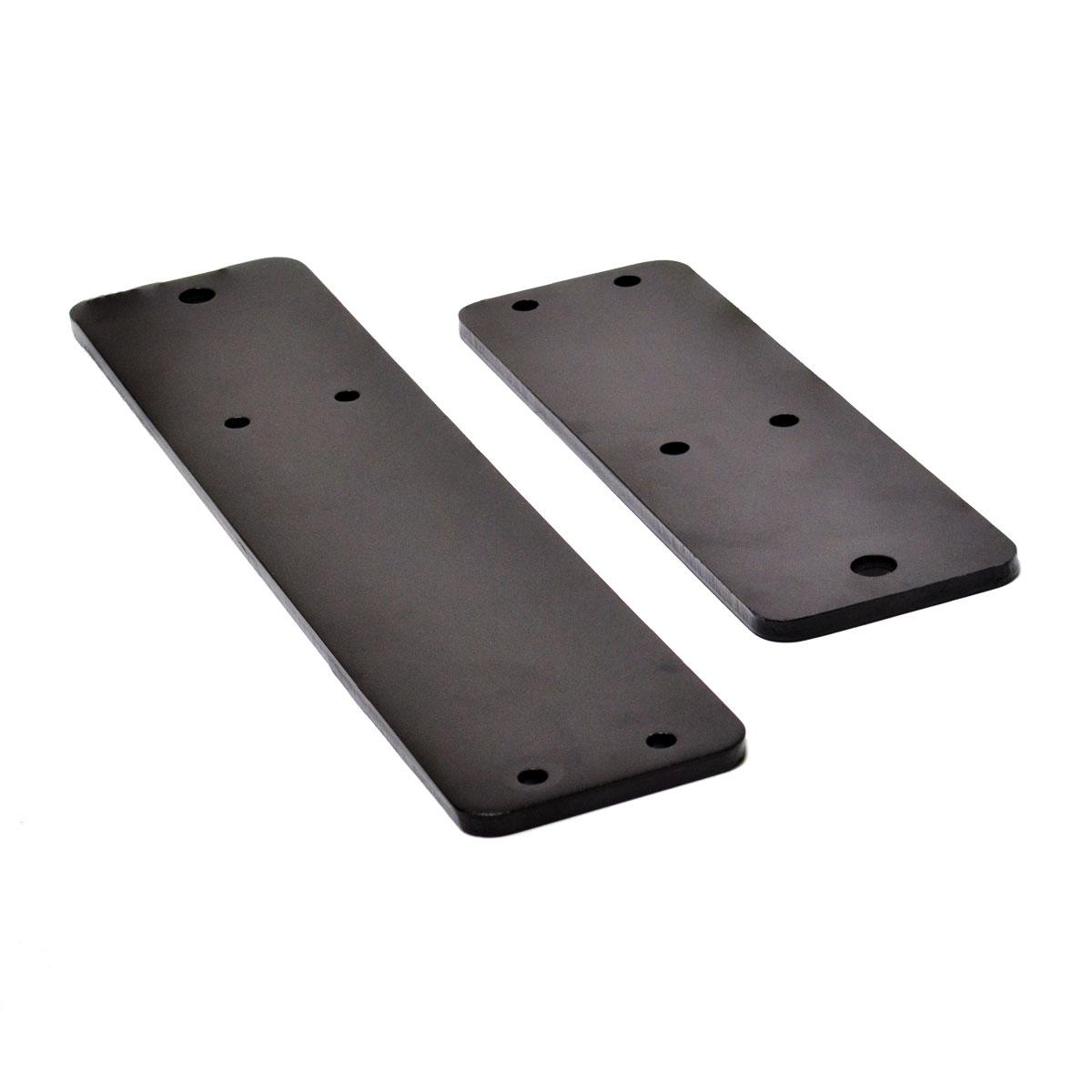 Code: 901777
Add to basket
Full Details
Get more from your Shadow Heater or Shadow Heater configuration with our Shadow Heater Extension Kit, the kit comes with two sizes of extension which allow you to extend the positioning of your Shadow heater to better serve the area you are looking to heat.
Item contents
1 x 30cm Extension Bracket
1 x 21cm Extension Bracket
Can't find the accessory you're looking for?
View stands and accessories
View heater controllers
Pre-order Item
You are about to place an advance order with estimated delivery for
The system Shadow offers is incredibly efficient in ambient heating, 'low glow' effect and easy to replace bulbs. I don't believe there is anything in the market that matches the overall performance.
Nick Fox, Chairman
Atomic London

Product Info
Tech Spec
Remote
Downloads
Additional Videos
Our Happy Customers

Environmental Agency

Lucknam Park Hotel

House of Commons

Harvey Nichols

Masterchef

Cafe Nero

Goodwood

Eurostar

UNICEF

Wembley Stadium

Capital Radio

Chelsea Football Club

Virgin

Starbucks

Costa Coffee

Coca Cola

Williams F1

RNLI Lifeboats

The Belfry

The O2

Ministry of Sound

Atomic London

Restaurant Gordon Ramsay

Sainsbury's

Royal Air Force

Heaven Nightclub

BAFTAS

BBC CMYRU

University of Oxford

Westfield London

Metropolitan Police

Hilton Hotels & Resorts

London Paladium

EDF Energy London Eye

Government tested air steriliser kills 99.99% of airbourne viruses and bacteria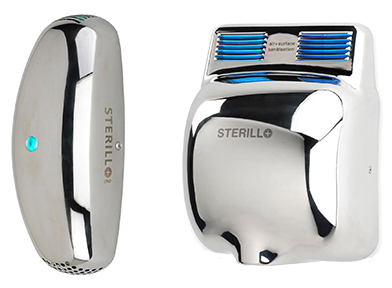 Sterillo Uno Sterillo Duo
Now available at

x